/ Subscription /
The Free Subscription allows you to enjoy all of the live and library concerts.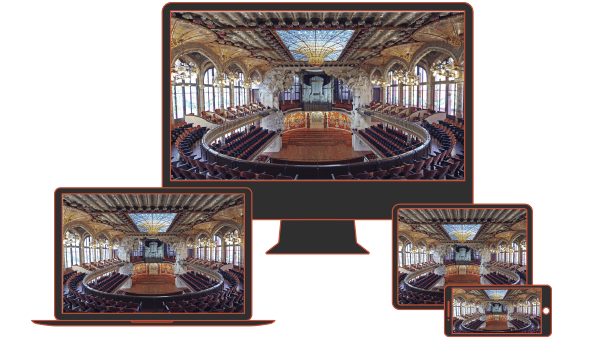 ENJOY IT WHEREVER YOU ARE
Enjoy the Franz Schubert Filharmonia performances from the comfort of your own home, whether on your mobile devices, your computer or your television.
You can enjoy the performances on a Smartphone, Tablet, Computer or Television, wherever you are.
Smartphone & Tablet: whether Android or iOS, in the latest versions of the Safari or Google Chrome apps
Computer: whether PC or Mac, in the latest versions of Chrome, Firefox or Safari
Television: to maximize your experience we recommend you watch the concerts on a large screen. You can connect your mobile device to your TV screen with Google Chromecast or Apple TV. You can also connect your computer to your TV with an HDMI cable