/ Welcome to the Filharmonia Digital Hall /
From the Palau de la Música Catalana in Barcelona, the only Concert Hall in the world declared a World Heritage Site by UNESCO, the Franz Schubert Filharmonia offers seasonal streaming concerts with high quality image and sound.
The Filharmonia Digital Hall subscription platform supports culture and the artists who live from it, in addition to bringing music as a universal language to all corners of the world.
/ How it works /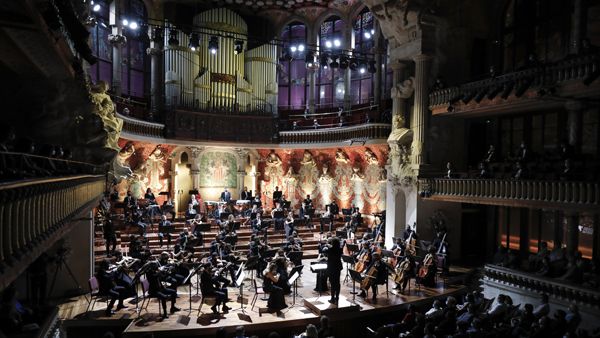 ANNUAL SUBSCRIPTION PLATFORM
Filharmonia Digital Hall platform brings symphony music to all corners of the world.
The Franz Schubert Filharmonia concerts are broadcast from the Palau de la Música Catalana in Barcelona, presenting great works from the history of music performed by internationally renowned artists.
The 'One Year Subscription' allows you to enjoy all of the live and library concerts for one year.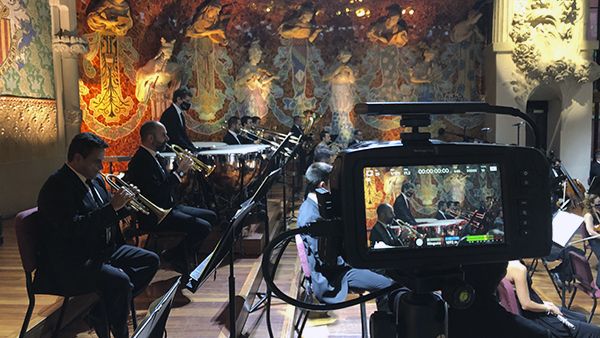 MOVIE CAMERA TECHNOLOGY & STEREO SOUND SYSTEM
A new way to enjoy symphony concerts like never before.
After ten years recording and broadcasting live classical music concerts, the Filharmonia Digital Hall production team invites you to transform these ephemeral and memorable live moments into another exciting way of listening and letting yourself be carried away by a symphony orchestra.
With very careful aesthetics and the use of cameras and cinematographic optics, as well as high-quality sound, we accentuate live performance with crystal clear image quality.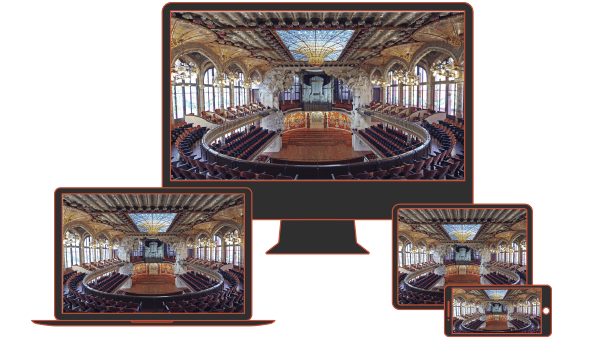 SUPPORTED DEVICES
Enjoy the Franz Schubert Filharmonia performances from the comfort of your own home, whether on your mobile devices, your computer or your television.
You can enjoy the performances on a Smartphone, Tablet, Computer or Television, wherever you are.
Smartphone & Tablet: whether Android or iOS, in the latest versions of the Safari or Google Chrome apps
Computer: whether PC or Mac, in the latest versions of Chrome, Firefox or Safari
Television: to maximize your experience we recommend you watch the concerts on a large screen. You can connect your mobile device to your TV screen with Google Chromecast or Apple TV. You can also connect your computer to your TV with an HDMI cable