/ BACH'S ST MATTHEW PASSION ON STREAMING /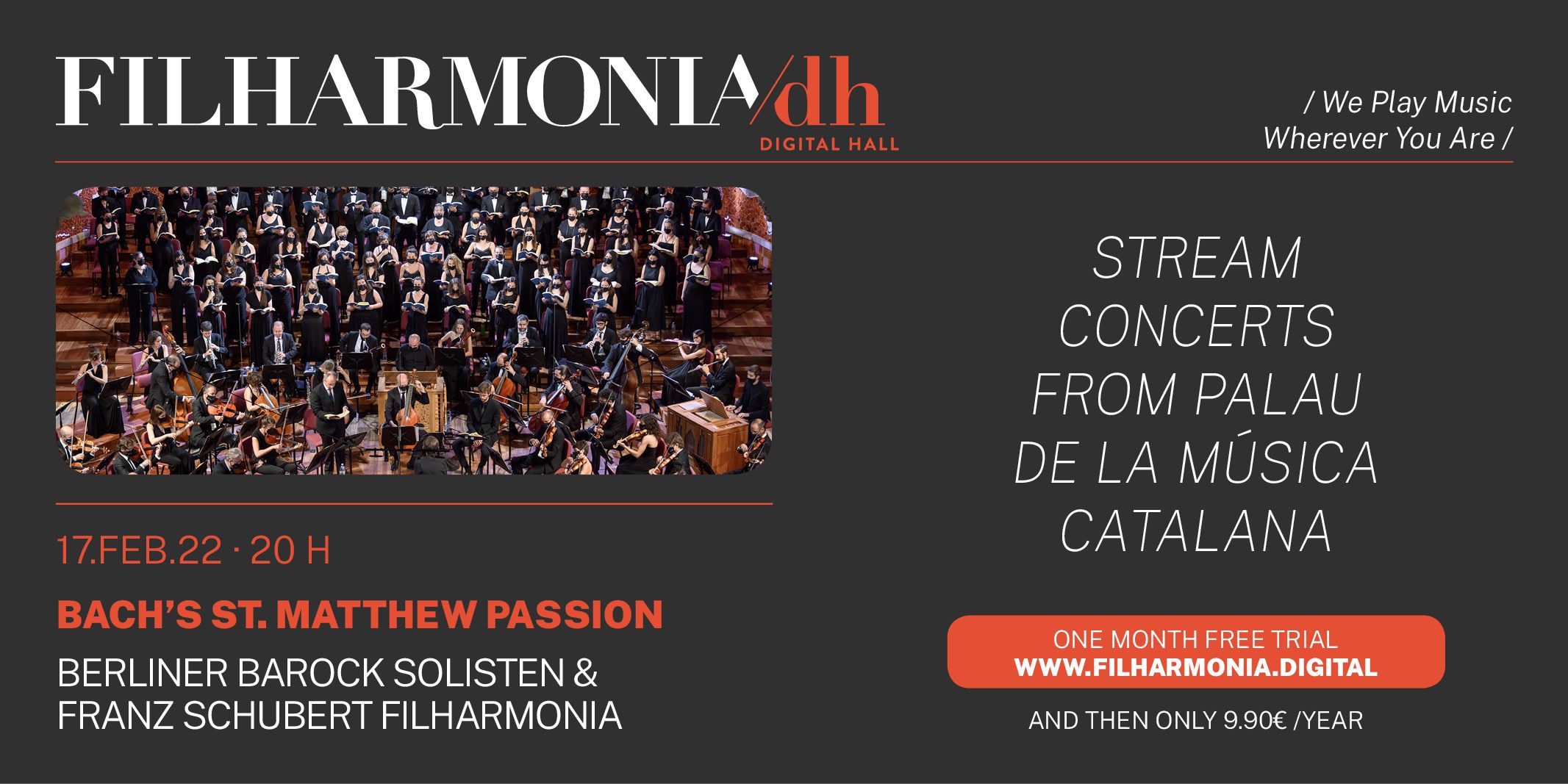 On Thursday, 17th February, at 20:00 p.m., St Matthew Passion by Johann Sebastian Bach will be premiered at the Filharmonia Digital Hall. A concert with soloists from the Berlin Barock Solisten, the Orfeó Català choir and the Franz Schubert Filharmonia under the batoon of maestro Simon Halsey, who has positioned singing as a central element in world-class institutions  he collaborates with and has played a key role in changing the level of symphonic singing throughout Europe.
St Matthew Passion  was played at the Palau for the first time almost a century after Felix Mendelssohn had conducted it in Berlin –in 1829– That performance was a  real starting point for the definitive recovery of both music and the figure of Bach.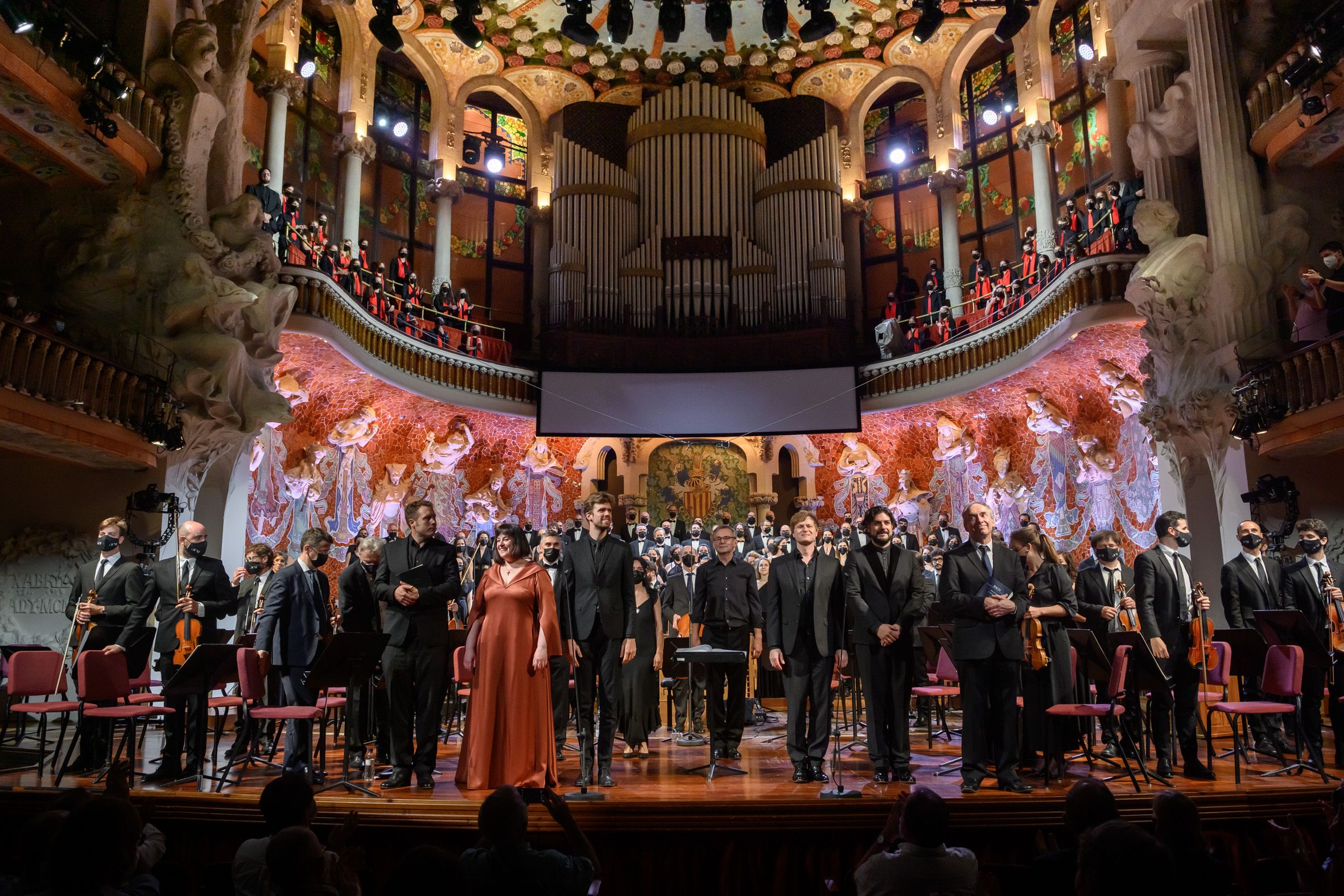 It is known that Johann Sebastian Bach composed five Passions throughout his life. This work arrived in 1727 and presents the suffering and death of Christ according to the Gospel of Saint Mateu. It is written for a double orchestra and two choirs. The words of Christ are accompanied by the strings, while the other characters are only accompanied by the basso continuo. The exception occurs when Christ pronounces his last words: the strings no longer accompany a Christ in whom human nature flourishes.